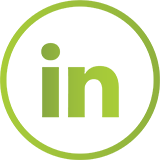 I am Anjaneyulu and I bring in 30 years of solid experience in the areas of Accounting, Finance, Taxation, Internal Controls and MIS. I started my career as an accountant and rose to the position of Head of Finance & Accounts.
I head the Finance, HR & Tax vertical at SimplyBiz where I closely oversee my team's deliverables and I am committed to driving continuous improvements for finance operations through the identification and implementation of process enhancement opportunities.
I bring in extensive operational experience and have an eye for detail and precision. During the long innings of my career, I have worked in various industries such as Poultry farming, Manufacturing, Organic retail, Industrial Supplies, etc. I am also an Insolvency Professional and Partner in EzResolve LLP, an Insolvency Professional Entity.
I am known to be an extremely sincere and committed individual who goes all out to ensure that the client's expectations are met. I am a Bachelor of Commerce and Master of Business Administration in Finance.