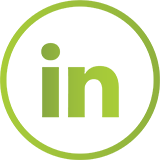 I am Geetanjli and I have 8 years of professional experience in the field of Corporate Compliance, Licensing & Registration, Compliance Audits, and Legal & Corporate Advisory services including regulatory representation and coordination. I am a subject matter expert on Establishment & Employment Laws and have been involved with the registrations and compliance management for some of the reputed food and retail fashion chains.
As an overall industry exposure, I have worked with clients in Real Estate, Information Technology, NBFCs, Microfinance Consulting, Food, Online Furniture and Retail Fashion & Jewellery.
I love playing badminton and also exploring places through travel. I am an avid viewer of travel shows and anime. I have started learning table tennis as well. I am extremely passionate about my work and I do not want to retire from work in my life.
I have done my Bachelors in Marketing Management and Retail Business from Delhi University. I am a Licentiate Member of the Insurance Institute of India and Associate Member of The Institute of Company Secretaries of India.