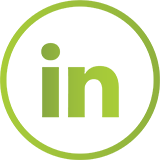 I have 25 years of experience in running and providing professional services in the areas of Corporate Legal, Compliance, M & A, Joint Ventures & Collaborations, Capital Markets & Listing, and Insolvency Resolution.
I have been a co-founder of R & A Associates (Corporate Secretarial Firm), Samisti Legal (Law Firm) and EzResolve (an Insolvency & Liquidation services Firm).
I have interacted and worked with over 1000 entrepreneurs & businesses which have grown from seed to multibillion-dollar companies through which I have gained an extensive understanding of everchanging business dynamics, legal framework governing businesses in India, new business models etc., which helps me provide solutions to entrepreneurs more holistically and comprehensively. I have also trained over 500 people over these years and I strongly believe in empowering each individual thereby creating a resilient and self-leading workforce. I am on the Board of a few Indian companies having an international presence which allows me to have a global perspective of business.
With a 360-degree view of various strategic and functional areas involved in a business, I founded SimplyBiz Private Limited intending to offer a broad spectrum of services and address the core problem faced by the entrepreneurs in dealing with multiple service providers in managing their Compliance and Finance functions.
SimplyBiz provides Managed Services with end-to-end support on Compliance, Transactions, Accounting, Taxation & Payroll. We are a mid-segment, quality-conscious, client-centric professional services organization serving clients through a digitally enabled platform. Our clients are large multinationals and subsidiaries of businesses from the USA, UK, Japan, Australia, Singapore, Norway, Mauritius, Bangladesh (for their businesses in India), institutionally funded companies (funded by VC, PE etc.,), large public companies, family businesses etc.
As a passion/hobby, I am an avid reader who loves reading about emerging technologies impacting business and a fitness freak. I am closely involved in the start-up ecosystem as an angle investor, mentor and guide to start-ups.
I strongly believe in giving back to society and have therefore been closely involved with Abhaya Foundation, an NPO which works in the area of Child Education & Literacy, Health & Nutrition, Rural Development & Poverty eradication. I am also involved with the Youth empowerment Foundation which works towards the skill development of Youth & Women.
I am a Postgraduate in Commerce, Bachelor of Law, and Fellow Company Secretary and I have done Executive MBA / PGPMAX from Indian School of Business. I am also a qualified Insolvency Professional.
Memberships – I am a Member of the Corporate Law & Insolvency and Bankruptcy Committee of the Federation of Telangana Chamber of Commerce and Industry / FTCCI and a Member of the Institute of Directors (IOD), Telangana State Advisory Council.