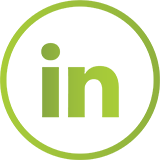 I am a budding Company Secretary pursuing my CS Professional Programme. During my short stint with the organization & my brief exposure, I have gained immense exposure to various aspects ranging from Corporate Secretarial, Branding and Technology Implementation. I have been closely working with my seniors and assisted them in handling transactions relating to Buyback of shares, Private Placements, and Business setup and coordinated with various regulatory authorities for Establishment and Employment related registrations.
I am a tech-savvy person and I, therefore, got the opportunity to be an integral part of the ZOHO One Implementation team at SimplyBiz. I am highly enthusiastic and have a go-getter approach due to which the management trusted me and assigned me various responsibilities for the founding & launch of SimplyBiz.
Passion/ Hobbies: I am a wanderer. From steep hills to the deep ocean, I want to experience it all. I am deeply driven by music. My leisure hours are mostly occupied with outdoor games such as Badminton, cricket and football. Novels in the thriller, crime and sci-fi genres also attract me to a certain extent.
Ambition: Always want to be an asset to an entity I am serving. I want to see myself in a diversified portfolio with quality experiences and cherishable memories.
Qualification: Bachelor of Commerce from Mangalore University, Karnataka. I am pursuing CS Professional.