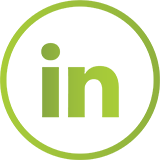 I am Pooja Jain, a recently certified Company Secretary with experience in handling various Corporate Actions and managing end-to-end corporate secretarial compliances under the Companies Act 2013 and Foreign Exchange Regulations. I have worked on diverse projects such as private placements, right issues, issuance of convertible notes, transfer, and transmission of shares, GST registrations, and more.
Along with assisting my seniors in analyzing critical client queries, I have also been involved in the issuance of Legal Opinions and Secretarial audits. My exposure has instilled in me the confidence to communicate directly with clients and resolve their compliance-related queries.
In my free time, I indulge in reading, writing poetry, painting, and listening to music. I enjoy taking on new and exciting challenges and have a keen desire to contribute to the growth of a business by utilizing my skills, experience, and expertise.
I am an Associate Member of the Institute of Company Secretaries India and hold a Bachelor of Commerce degree."