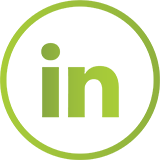 I am Sunanda, a recently qualified Company Secretary who is highly enthusiastic with rigour to learn. My hands-on experience during training and post-membership has been incredible. In a short period, I have learned the skill to independently handle end-to-end Corporate Secretarial Compliances under the Companies Act, 2013 (the Act) and Foreign Exchange Management Act, 1999 (FEMA). I have handled the issuance and allotment of shares, compulsorily convertible debentures and non-convertible debentures through various modes, undertaken Legal Due Diligence, involved in the documentation for change of name and change of financial year of a Company and undertaken applications for compounding of Offences under the Companies Act. I have also assisted my senior in analyzing the critical queries of clients and issuance of Legal Opinions.
My hobbies are reading books, learning new technical skills, painting, calligraphy writing, and learning and trying dishes from different cuisines. I aspire to grow to a level that will allow me to make crucial decisions related to business while applying my skills, experience, and expertise acquired during my career.
I am an Associate Member of the Institute of Company Secretaries India and a Bachelor of Commerce.