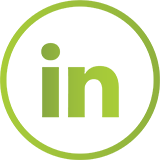 Shaik Fazal Ahmed is an Engagement Manager at SimplyBiz. Fazal has over 7 years of professional experience in handling the Finance & Account functions for companies from various Industrial sectors. He has been heading their finance and accounts department at the branch and at the regional levels.
At SimplyBiz, he handles the end-end Book keeping, Accounting and Payroll functions for various clients and also handles their GST & Income tax related activities. He also engages in the finalization of the financial statement and assists the auditors conduct audit under Income Tax act and GST Act. Fazal is well equipped to work on various accounting software, which includes Zoho Books, Quick Books.
He is an avid reader. He is from Hyderabad and has completed his MBA in Finance from Osmania University.