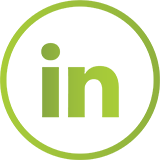 I am Director – Strategy & Client Success and I have been deeply involved in bringing together all the pieces of the puzzle for setting up this new entity. SimplyBiz intends to be a one-stop-shop for corporates for all Managed Services relating to Compliance & Accounts.
My journey over the last 15 years from being a hard-core Company Secretary to the role of Director – Strategy and Client Success has been quite challenging & interesting.
In my current role, I provide a strategic direction concerning marketing and business development focusing on acquiring new clients and expanding the existing client relationships and also work on improving client servicing and addressing any expectation gaps.
I extensively deal with Overseas entities/Founders wanting to set up their business in India and try to handhold and simplify their understanding of the rules and regulations governed in India. I most often act as a bridge between the clients and the team by communicating with them with the precise client expectations, ensuring smooth onboarding and driving the team towards consistent deliverables. As an organization, we are trying to set in the culture of being client-centric and work towards improving our service levels.
I have been successful in establishing some strategic partnerships and I continue to work towards expanding the network of contacts & developing international affiliations. I consistently engage in designing, publishing and improvement of Business promotion material, Service offer documents, recognition and work experience updates, articles and website content.
I engage with the team regularly to resolve issues relating to the Companies Act and FEMA. My specific impetus is to oversee the Formation of Companies in India, Governance Audits, Compliance Management, Listing Compliance and Closure of companies.
I am an extremely social, funloving person and I strongly believe in having a healthy work-life balance. Having stayed in multiple cities across India and dealt with companies globally, I had a great exposure to diversity and I strongly believe that it has immensely helped me shape my personality.
I am an Associate Member of the Institute of Company Secretaries of India and a Bachelor of Commerce.