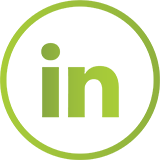 I am K Vanaja, having more than 15 years of experience. I am an expert on Corporate Laws specifically on Compliance Audit and Compliance Management. Besides the Companies Act, 2013 and LLP Act, 2008 I have a great command of the Foreign Exchange Management Act, 1999 (FEMA).
My portfolio comprises companies which are Institutionally funded and overseas subsidiaries in India. I oversee a team of around five (5) qualified Company Secretaries with experience ranging from 2-8 years. I primarily engage in advisory services and in resolving complex compliance-related issues. I also closely monitor my teams' activities and drive them towards consistent & timely deliverables.
Apart from managing regular Corporate Secretarial matters, I also undertake Due-diligence, compliances for LLPs, shifting of registered office from one state to another, closure of business, DPIIT applications for approvals, conversion of companies, compounding matters relating to violations under Company Law and FEMA. I also have a deep understanding of compliances relating to FDIs, ODIs and ECBs.
I have some of the most reputed companies in my portfolio which are in e-commerce, Organic food products, manufacturing and distributing of protective packaging systems, IT & ITES companies & emerging companies which are into cloud-based solutions for Waste management.
As an individual, I am known to be an extremely simplistic and grounded person. I have been appreciated for my consistent performance and hard work due to which my client retention ratio is very high.
I am a postgraduate in commerce and also a Bachelor of Law. I am an Associate Member of the Institute of Company Secretaries of India.