Adjudicating Order for Violation of the Provisions of Section 92 & 137 of the Companies Act, 2013 Relating to Non-filing of Annual Return & Financial Statements
Authors: Yogesh Kukreja & P.Rithika Kumari
Reference of Sections:
Section 92 of the Companies Act, 2013 states that a Company must file Annual Return in such manner as may be prescribed within 60 days of the date of Annual General Meeting (AGM) of the Company held for respective year or within 60 days of the due date along (if no AGM is held) together with the statements specifying the reasons for non-holding of AGM and place such copy on the website of the Company, if any.
Whereas Section 137 states that copy of the financial statements, including consolidated financial statement, if any, duly adopted at the Annual General Meeting of the Company, shall be filed with the Registrar within 30 days of the date of Annual General Meeting.
The intention behind filing such documents is to make the stakeholders understand the current financial position of the Company and public at large with regard to Management of affairs of the Company.
Non-filing of the statutory return is not only violation of the provisions of the law but results in denial/non-disclosure of the vital information to various shareholders and stakeholder's public in general.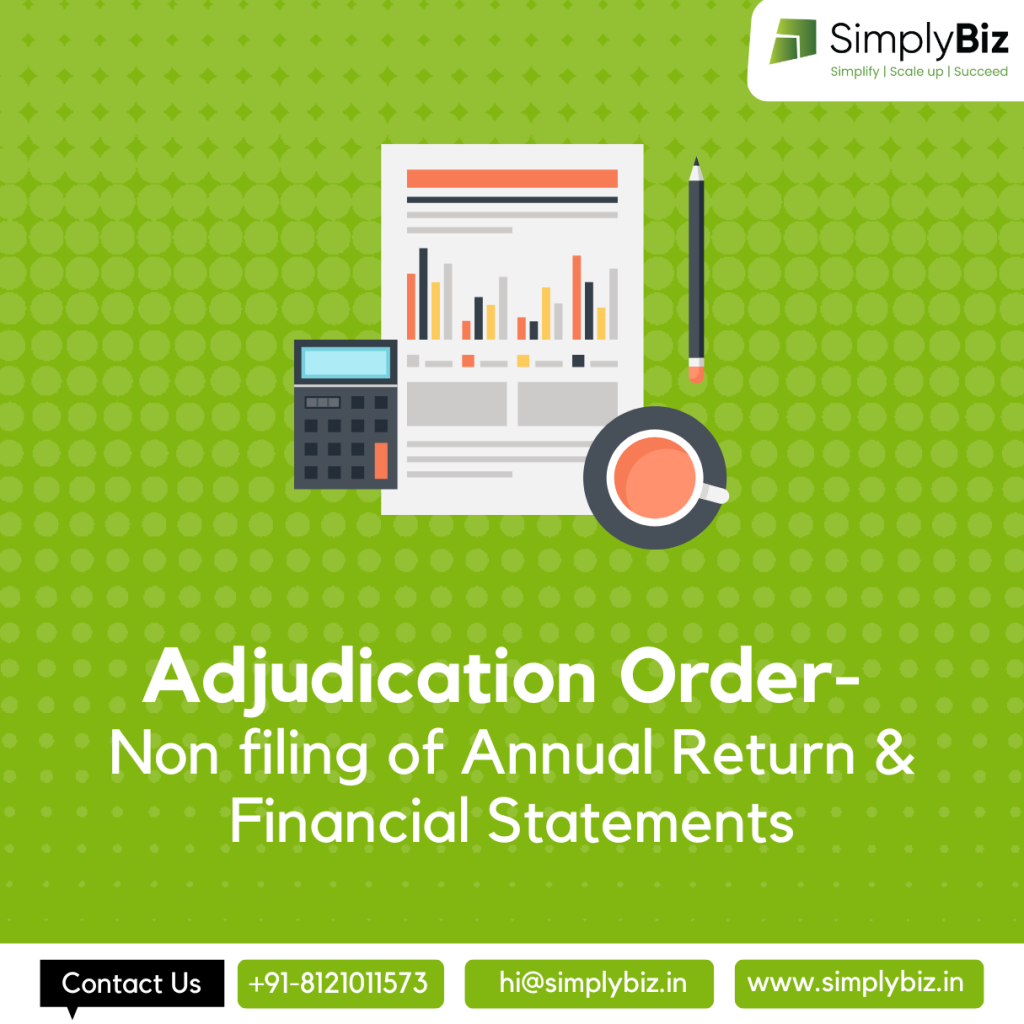 Orders passed – In the recent past, the Registrar of Companies of various jurisdictions have passed adjudication orders against Companies and its Directors for having not filed Annual Return and Financial Statements for the respective Financial Years ending, thereby attracting the penal provision of Section 92(5) and Section 137(3) of the Companies Act, 2013.
The penalties imposed on the Company and its directors have been exorbitant and have been ranging in lakhs for not filing Annual return and not filing the Financial Statements for specified years and also directed the Company to rectify the defaults immediately to avoid further penalties.
Refer the order passed – https://www.mca.gov.in/content/mca/global/en/data-and-reports/rd-roc-info/roc-adjudication-orders.html
It is therefore pertinent to note that all Event based compliances and Annual Compliances have to be undertaken on a timely basis to avoid such penal provisions.
SimplyCorp is a solution that offers comprehensive and end-end management of Corporate Governance & Secretarial Compliances covering all stages of entity life cycle. If want to know more on the compliance requirements and outsource the same to us, please write to our Product Head – Vaishali Vohra at the mail ID vaishali@simplybiz.in or SimplyCorp@simplyBiz.in.
Disclaimer
The content of this document has been developed based on relevant information and are purely for private circulation. Though the authors have made utmost efforts to provide authentic information, however, the authors expressly disclaim all and any liability to any person who has read this document, or otherwise, in respect of anything, and consequences of anything done or omitted to be done by any such person in reliance upon the contents of this document.