The following are the modes of buy-back of its shares or other specified securities:
A company can purchase its shares and other specified securities out of –
No buy-back of any kind of shares or other specified securities shall be made out of the proceeds of the earlier issue of the same kind of shares or same kind of other specified securities.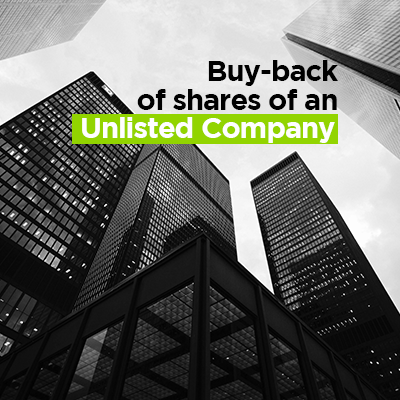 The Companies are liable to pay income tax on an amount of distributed income on the buy-back of shares from shareholders. The Company is required to pay the capital gains tax as well and the shareholder is not liable for the same.
As per FEMA Buy-back of shares is treated as a transfer of shares from a non-resident to a resident [i.e., from a Foreign shareholder to the Company]. Form FC-TRS has to be filed within 60 days of payment of consideration.
The buyback of shares is generally considered a good opportunity by the shareholders as it provides an easy exit route at a premium price and the shareholders will have an opportunity to invest in other best available options.

We, at SimplyBiz, offer comprehensive advisory and compliance support under the Companies Act, FEMA, and Tax etc., We have a deep understanding of the provisions, and extensive experience in documentation and coordination with the regulator to ensure that the entire process completes smoothly within the stipulated timelines.