Grey Areas of Competition Law Policies
Introduction
India's made its first official body to regulate competition in May 2009 and the Competition Commission of India (CCI) was set up under the Ministry of Corporate Affairs. It is a stand-alone body which is responsible for investigating mergers, acquisitions, and pricing strategies of different companies. What was earlier known as the Monopolies Restrictive Trade Practices Commission, 1969, was replaced by the Competition Act, 2002. The market competition in today's world has become brutal, and so the Monopolies Restrictive Trade Policies Act, 1969 became obsolete. The companies whose assets were more than 100 crores were prevented from expansion because permission from the Government was needed for the same. Due to this, a paradigm shift was brought which focused on competition rather than on monopoly, and hence the Competition Act came into existence.
Origin of the Act
The Act is based on the footings of competition law in the European Union (EU), but there are still some areas which stand contrary. For example, acquisitions by way of slump sales, the CCI viewed this and reached to a conclusion that the vendor enterprise would be treated as a target entity under the act. Secondly, there is a partial exemption in intragroup mergers and amalgamations between the parent company and a subsidiary wholly owned by the same group or between subsidiaries wholly owned by the same group.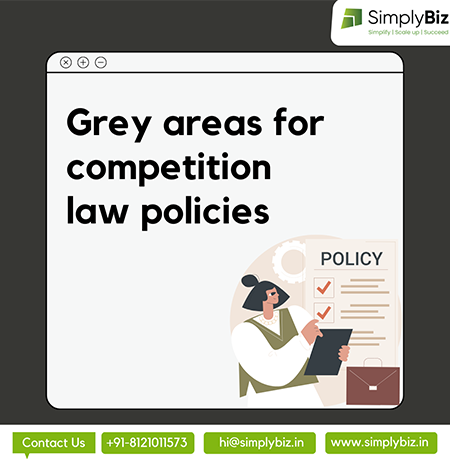 Previously, these merger controls regime exempted only acquisitions between enterprises that belonged to the same group. Here we need to understand that intra-group re-organizations do not change the competitive structure of the market and, therefore, should be wholly exempt from the purview of merger control.
Diving deeper into the concepts
A company having a market share more than 60% most likely has market dominance. A market share of over 35% but less than 60%, held by one brand, indicates market strength but not necessarily dominance. The concept of 'relevant geographic market' means a market comprising an area in which the conditions of competition for the supply or demand of goods or services are distinctly similar and can be distinguished from the conditions prevailing in the neighbouring areas.
The big question marks
The Indian economy is emerging and is beginning to grow, but when a market player abuses his dominant position, it raises the tensions and this needs to be tested in law with increased frequency. Here we will be talking about the grey area of 'Abuse of dominant position' and what is the answer to this. Last year, the Competition Commission of India investigated into Amazon for abuse of dominant position and concluded that the retailer did not abuse his dominant position. Now, Google's G-pay services are under the radar for similar grounds.
It is important to understand the two concepts 'dominance' and 'relevant market' before we move further with our quest for an answer. In a generic sense, businesses should be competitive and innovative and 'dominance' is not a bad thing. However, from a legal perspective, 'dominance' means to enjoy the position of strength by an enterprise in the (relevant) market and to operate free from the competitive forces or being able to affect its competitors and consumers' behaviour in its favour. Section 19(4) of the Competition Act tells us the factors that determine whether an enterprise is 'dominant' or not. In the case of Lifestyle Equities v. Amazon Seller Services Pvt Ltd, the Competition Commission of India held that Amazon did not hold a 'dominant position', as there was no question of 'abuse of dominant position'.
Now talking about 'relevant market', the CCI determines whether the relevant market is a 'geographic market' or a 'product market', or both. Section 19(7) lists out factors which determine what a 'relevant product market' is (factors such as physical characteristics, end-use, price, consumer preference); Section 19(6) speaks about 'relevant geographic market' (factors such as regulatory trade barriers, local specification requirements, distribution facilities). For example, books may be classified on the basis of their nature of sale or category. With the existence of e-commerce, there are two distinct markets—online and offline. A consumer looks at both before taking a decision. In the case of Ashish Ahuja v. Snapdeal.com, the CCI held that online and offline were just two different channels and not two different 'relevant markets'. So the question of what is abuse of dominance still stands unanswered. Abuse actually occurs when an enterprise uses its dominant position in the relevant market to exploit, leading to its own advantage. To establish a consumer base and to acquire the market, the e-commerce platforms use various innovative methods such as exclusive agreements, deep discounting, preferential treatment to certain sellers and predatory pricing which raise competition concerns.
The Act bars any enterprise from abusing its dominant position. As per the Competition Amendment Bill 2022 abuse of dominant position includes:
discriminatory condition/price in purchase or sale of goods or services,
limiting or restricting production of goods or services, or
indulging in practices resulting in denial of market access.
It is considered anti-competitive only if an enterprise holds a dominant position in the relevant market and is guilty of one of the above practices.
Moving on to exclusive agreements, these are not exactly anti-competitive but they raise competition concerns when they are used as an exclusionary tactic to block entry. No enterprise or person shall enter into any agreement in respect of production, supply, distribution, storage, acquisition or control of goods or providing services, which causes an adverse effect on competition within India. Any agreement entered into, which contravenes the above, shall be void. In the case of Mohit Manglani v. Flipkart India Pvt Ltd, the question was whether Chetan Bhagat's book 'Half Girlfriend' which was available exclusively on Flipkart was abuse of dominant position or not, the CCI opined it was not. In the case of Delhi Mahavyapar Sangh v. Flipkart Internet Pvt Ltd, the question was whether the many instances of vertical agreements between Flipkart and their preferred sellers on the platform were an abuse or not. Here the CCI held it was.
Another interesting question is whether companies that give deep discounts or sell at below-cost prices are wrong in the eyes of the law. Section 4 of the Act defines 'predatory price' as the price that is below the cost of goods or services, such predatory pricing is prohibited only if done by a company that has a dominant position. Hence, the practice of predatory pricing as a matter of law would become inapplicable if the company is not dominant. This too falls within the grey area.
This also tells us that the determination of dominance always boils down to the interpretation of relevant product and geographical market. Thus, there is a need to create a clear and objective criterion to determine dominance and when it is being abused.
Conclusion
Collecting from the above viewpoints, we reach to the conclusion that India even after the recent amendments in place, we still need to upgrade our competition laws and for that we could gain from Hong Kong and their National Competition Policy that can take care of the entire puzzle. It is also important to introduce a concrete "Market Share Test" like other jurisdictions such as South Africa where more than 45% market share is considered dominant, whereas in Israel more than 50% market share is considered as dominant. Owing to the growth of e-commerce industry, there is a need to amend laws and upgrade competition rules to address these grey areas of competition issues prevailing in this age of digital economy.
Our product SimplyTransact is just meant for you. Please reach out to our Product Head– Ms. Shilpa Agarwal at the mail ID shilpa@simplybiz.in or SimplyTransact@simplyBiz.in to know more.