India over the Moon – Joins the Elite Club
On 23rd August 2023 at 6:04 pm IST, India spacecraft Chandrayaan-3 had soft and safe landing on the moon. The key points of this achievement are: 
. India becomes the only fourth nation to accomplish this feat after US, former USSR and China.  
. India is the first country to land on moon's south pole side thus creating history. 
. South pole region is believed to have water ice deposits and is key for scientific and strategic interest.
. India's space program has become one of the world's busiest in its development of exploratory space technology. 
. At Rs. 600 crores budget Chandrayan-3 mission is the most economical. 
. The data gathered will contribute to humanity's broader understanding of the Moon, its formation, and its role in the cosmic tapestry.  
. India PM, Modi declared that our Moon mission is based on human centric approach and the success belongs to all humanity. 
. Chandrayaan-3 has been a point of national pride and widespread interest never seen before.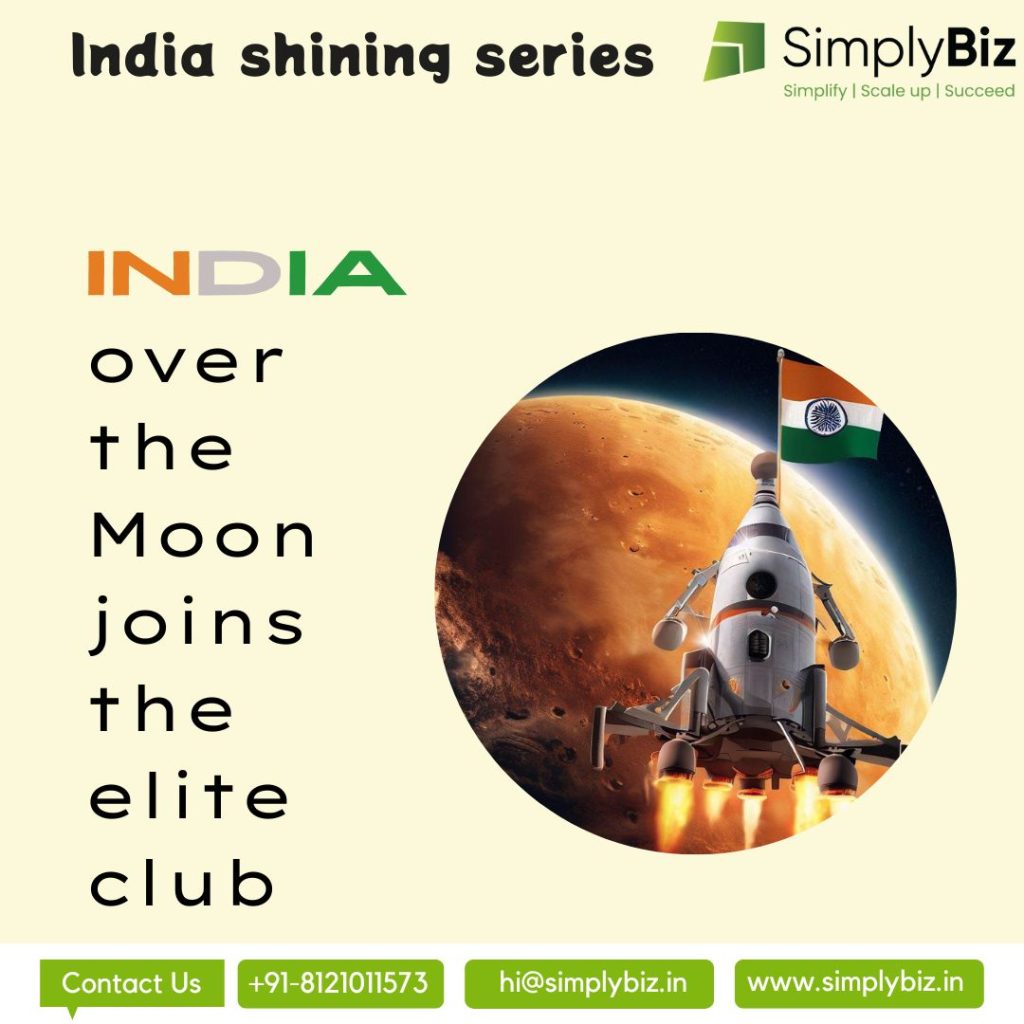 SimplyBiz extends its heartiest congratulations to team ISRO for accomplishing such a monumental achievement.