Startup India Registration
Introduction
The Indian Government come with one flagship initiative that is Startup, intended to boost startup culture and build a strong and inclusive ecosystem for innovation and entrepreneurship in India.
The initiative was started by Government of India on 16th January 2016, the Startup India Initiative has come off with several programs with the objective of supporting the budding entrepreneurs and building a robust startup ecosystem.
The main motive of this Startup Initiative is to transform India from job seekers to Job creators. These programs are managed by a Startup India Team, which directly reports to the Department for Industrial Policy and Promotion (DPIIT).

Benefits of DPIIT Registration

DPIIT registration gives certain benefits, which are listed below:
It helps in simplifying the work processes for setting up the basic infrastructure.
It is providing financial assistance and support to startups via different government-run startup funding schemes and programs.
It helps the founders to grow their network and exploit the process and opportunities presented by the government.
In early-stage startups can also benefit from income tax exemptions and intellectual property benefits, along with a many other perks.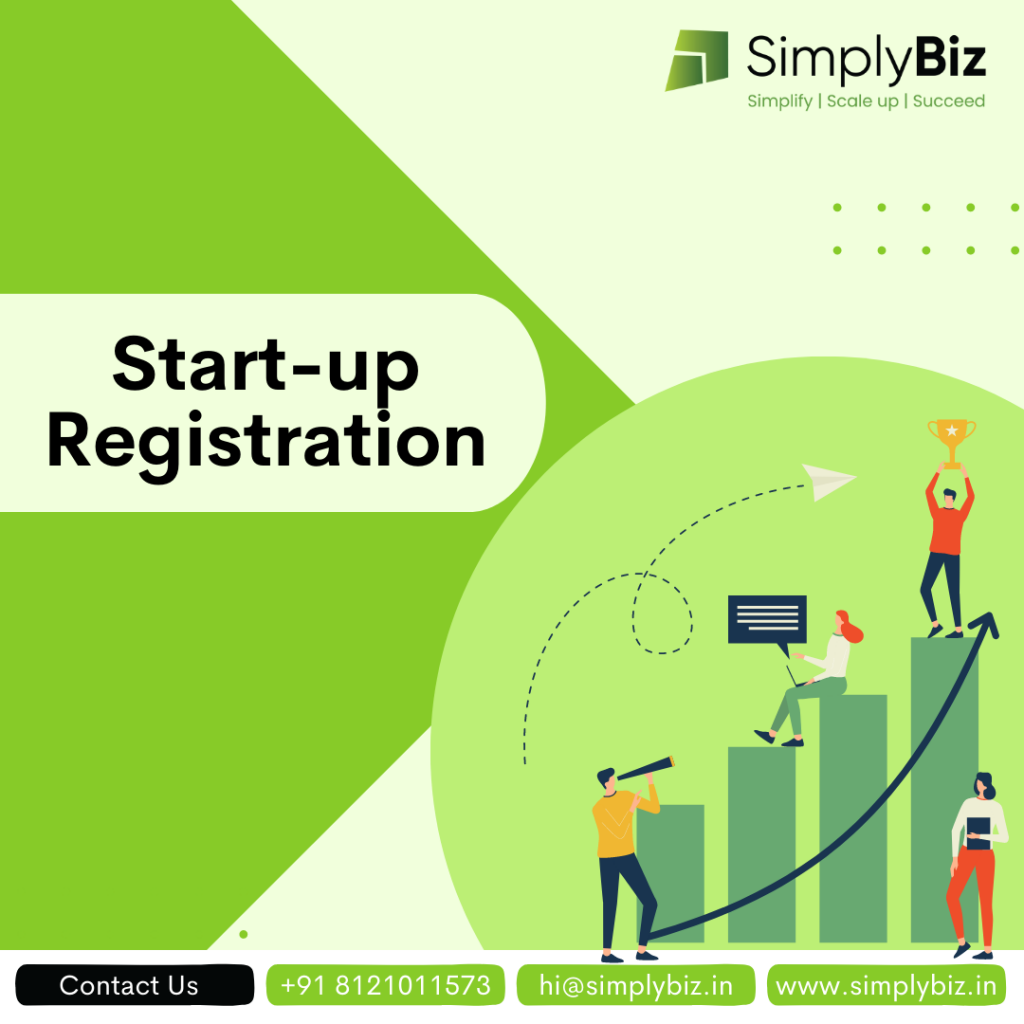 As per the DPIIT (Department for Promotion of Industry and Internal Trade) it was stated that about 28000 startups have registered with the DPIIT till 1st of February 2020.
Eligibility Criteria to Register as DPIIT Recognised Startup

The Startup should be incorporated as a Private Limited Company, Partnership Firm or a Limited Liability Partnership can register themselves under the startup India scheme.
The annual turnover of these business entities should not exceed Rs.100 crores in any of the previous financial years,
The entity shall be considered as Startup up to 10 years from the date of its incorporation.
Such an entity should be working towards innovation, development or improvement of products or services and processes. It should not be formed as a result of splitting up or reconstruction of already existing company.
Funding Support by Startup India

i) Small Industries Development Bank of India (SIDBI) Fund of Funds Scheme
The Government of India formed a fund of INR 10,000cr to help and increase capital availability as well as to catalyze private investments and thereby the growth and help of the Indian startup ecosystem. The Fund was set up as a Fund of Funds for Startups (FFS), approved by the Cabinet ministry and established the Department for Promotion of Industry and Internal Trade (DPIIT) in June 2016. SIDBI has been given the mandate of managing the FFS through the selection of daughter funds and overseeing the disbursal of committed capital. FFS does not invest in startups directly but provides capital to SEBI-registered Alternate Investment Funds (AIFs), known as daughter funds, who in turn invest money in high-potential Indian startups.

ii) Startup India Seed Fund Scheme
Department for Promotion of Industry and Internal Trade (DPIIT) has created Startup India Seed Fund Scheme (SISFS) with a fund of Rs. 945cr, which aims to provide financial assistance to startup for proof of concept, prototype development, market-entry, commercialization and products trials. This would enable these startups to graduate to a level where they will be able to raise investments from angel investors or venture capitalists or seek loans from commercial banks or financial institutions.
Registration Process for startup India
Stage 1: Incorporation of Entity
The person who wishes to incorporate an entity as a Private Limited Company or a Partnership firm or a Limited Liability Partnership. One must file an application for incorporation of an entity to the jurisdictional Registrar of Companies (RoC) and obtain the Certificate of Incorporation.
Stage 2: Register with Startup India.
Startup India requires the business must be registered as a Startup. The entire process is simple as well as online. Visit the Startup India website and register your startup.
First, create your account on the Startup India website by entering your name, email ID, mobile number, password, confirm password and click on the Register button to start the Registration process.
After that enter the OTP which is sent to your email and the type of user, name and stage of the startup and click on the button 'Submit'. After entering these details, the Startup India profile is created for further process.
Once the Profile is created on the website, a Startup can apply for various acceleration, incubator programmes and other challenges on the website along with getting access to resources like Learning and Development Program and Government Schemes as well as State Policies for Startup.
Stage 3: Process of DPIIT Recognition
The very next stage after creating the profile of the Company on the Startup India portal is to avail the Recognition from Department for Promotion of Industry and Internal Trade (DPIIT). This recognition helps the startups to get and avail benefits such as access of high-quality intellectual property right services, resources and relaxation in public procurement norms, self-certification under various law and norms like labour and environment laws, easy winding of company, access of Fund of Funds facility, tax exemption for 3 consecutive years and tax exemption on investment above fair market value of the shares.
For getting the DPIIT Recognition, the applicant login with registered profile (account) credentials on the Startup India website and on clicking on the 'DPIIT Recognition for Startups' button under the 'Schemes and Policies' portal.
Need to click on 'Get Recognised' button on the next page and scroll down this page and to click on the 'Click here for submitting your application for recognition as a Startup' button.
Stage 4: Recognition Application of Startup
The Recognition for Startup Forms need to fill the details such as full office address the entity, authorised representative details, director's details, startup activities and self-certification.
Once you fill the information in all the sections of the Startup Recognition Form that accept the terms and conditions and click on the 'Submit' button.
The startup is a newly established business in our country it is usually small in nature, started by a single or a group of individuals. What differentiates it from other businesses in the market that a startup offers new product or new service that is not being given anywhere else in the same way. The keywords are the Innovation and Novelty.
Stage 5: Required Documents for Registration
The Incorporation and Registration Certificate of your startup registration.
The PAN Copy of the Company
The Proof of funding of the Company, if previous funding is there.
The Authorisation letter of the authorised representative of the company that can be Director or Proprietor
The Proof of concept such as elevator pitch website link or video (in case of a validation/ early traction/scaling stage startup)
The detailed information about Patent and trademark details, if any
The List of total awards or certificates received by Startup, if any
Stage 6: Recognition Number
After submitting the online application, the Certificate of Recognition will be issued after examination of all relevant documents. It usually takes 3-4 working days' time for approval after submitting the application details online.
Conclusion
There are numerous benefits startups receive under the Startup India Initiative by Indian government, in order to avail these benefits, an entity is required to be recognised by the DPIIT as a startup having innovative ideas.
SimplySet-up help you from start to finish right from incorporating your company to getting your startup recognised with DPIIT. For further enquiries reach out to our Product Head – Ms. Geetanjli Aggarwal at the mail ID geetanjali@simplybiz.in or Simplysetup@simplybiz.in or  +91 8121011571.