Health Check on Overseas Direct Investments (ODI) Transactions
We had been approached by a client who is a global provider in media technology solutions and innovations, with the goal to create and deliver immersive cloud-based video streaming.  The company has been incorporated for more than 5 years and had received Foreign Direct Investments (FDI) & was also undertaking Overseas Direct Investment (ODI). The company wanted us to review its ODI Reporting and also give clarification on step down subsidiary transactions. In this regard, we undertook the following activities for the client:
Health check-up of the ODI transactions covering review of the ODI forms, APR forms and analysis of gaps on the compliances, if any
Advising on the compliances to be done by the Indian Entity / subsidiary/step-down subsidiary
Rectification of the complainces and thereby making the company compliant.
Guiding the company on the do's and dont's and the good practices to be followed in future.
The assignment was completed by giving proper query responses substantiated by quoting FEMA Regulations in a smooth & seamless manner within the committed timelines. Our experience of handling various assignments of similar nature has given us considerable exposure on the critical aspects to be taken care, in the process.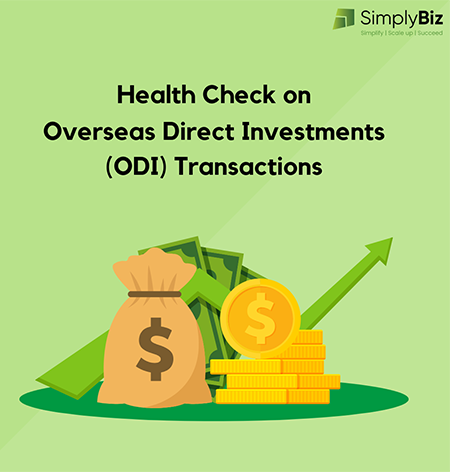 If you are looking for compliance support, we can help you with the same. SimplyCorp is a solution that offers comprehensive and end-end management of Corporate Governance & Secretarial Compliances under Companies Act & FEMA Regulations covering all stages of entity life cycle. If want to know more on the compliance requirements and outsource the same to us, please write to our Product Head – Vaishali Vohra at the mail ID vaishali@simplybiz.in Lead–Corporate compliances  at vanaja@simplybiz.in or SimplyCorp@simplyBiz.in