Introduction
Managerial remuneration means the remuneration which is paid by the company to its key managerial personnel's. KMP's include Chief executive officer or managing director or the manager, company secretary, such other officer, not more than one level below the directors who is in whole-time employment, designated as key managerial personnel by the Board and such other officer as may be prescribed.
There can be two types of directors in a company one is Executive Director and Non – Executive Director.
Who is an Executive Director?
An executive director is a member of a company's board of directors who also holds an executive position in the company, such as the Managing Director, CEO (Chief Executive Officer), COO (Chief Operating Officer), CFO (Chief Financial Officer), executive position. They are involved in the day-to-day management of the company and are responsible for implementing the company's strategies, policies, and decisions.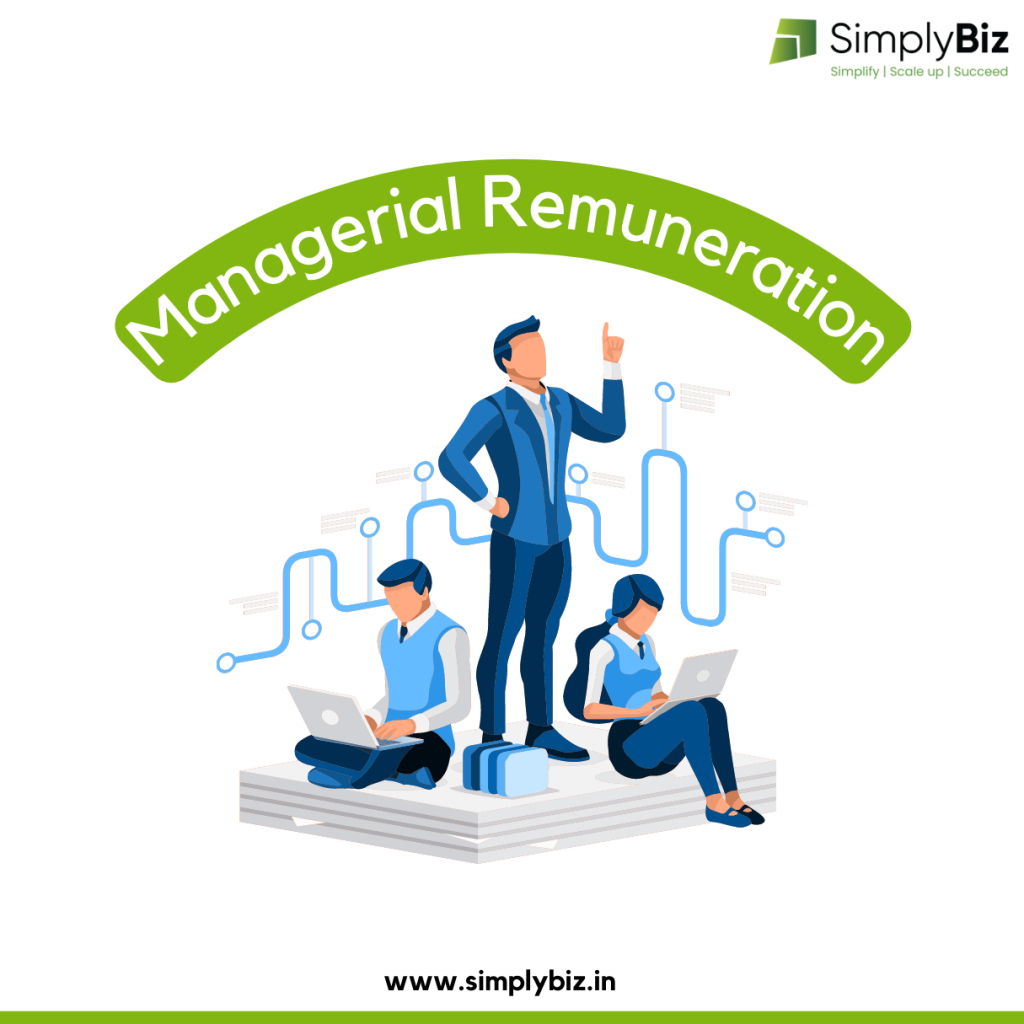 In contrast, non-executive  directors are independent directors who are appointed to the board of a company to provide an objective and independent perspective on the company's operations and strategy. They are not involved in the day-to-day management of the company and do not hold any executive positions in the company. Non-executive directors are expected to bring a range of skills and experience to the board, such as financial, legal, or industry expertise, and provide guidance and advice to the executive directors. They are responsible for overseeing the company's management, ensuring that the company is operating in compliance with relevant laws and regulations, and representing the interests of the shareholders.
Managerial Remuneration in Case of Profit-Making Company
| | | | |
| --- | --- | --- | --- |
|   | Managerial Personnel's | Executive Directors | Non-Executive Directors |
| Maximum Remuneration to | 11% | 10% | 1% |
| Maximum Remuneration to Executive Directors (individually) | – | 5% | – |
| Maximum Remuneration to Non-Executive Directors (individually) | – | – | 1% |
| Maximum Remuneration to Non-Executive Directors (if there is no Executive Director) | – | – | 3% |
If a company wants to pay managerial remuneration of more than 11% then company must take approval of its shareholders by a special resolution. if company has defaulted in payment of dues to Bank or Public financial Institution or secured creditors or non – convertible debentures then permission from lenders should also be taken.
Managerial Remuneration in case of inadequate Profit or in case of Loss-Making Company
It will be paid on the basics of effective capital employed (ECE) by the company as per part 2 Schedule V of the Companies Act 2013.
| | |
| --- | --- |
| ECE | Maximum yearly remuneration that can be paid |
| Negative or <5 crore | 60 lakhs |
| 5cr or >100 crore | 84 lakhs |
| 100cr or >250 crore | 120 lakhs |
| 250 crore or more | 120 lakhs + 0.01% of ECE – 250 crore |
If Company wants to make payment of remuneration more than above mentioned limit, then company can do the same by passing of "Special Resolution" in General Meeting of the Company.
It is important to note that the limits on managerial remuneration discussed earlier apply only to public companies. Private companies, IFSC companies, and government companies are exempt from the provisions of Section 197 of the Companies Act 2013, which contains these limits. Therefore, there are no restrictions on these companies to follow the limits mentioned for public companies. However, these companies still need to disclose the remuneration paid to their directors and key managerial personnel in their annual reports.
Managerial remuneration is an important aspect of corporate governance, and the limits on such remuneration are necessary to ensure fairness and transparency in the compensation of key managerial personnel. Overall, the aim is to strike a balance between incentivizing top talent and protecting the interests of the company and its shareholder.
If you are looking for compliance support, we can help you with the same. SimplyCorp is a solution that offers comprehensive and end-end management of Corporate Governance & Secretarial Compliances covering all stages of entity life cycle. If you want to know more on the compliance requirements and outsource the same to us, please write to our Product Head – Vaishali Vohra at the mail ID vaishali@simplybiz.in Lead – Corporate Compliances  at vanaja@simplybiz.in or SimplyCorp@simplyBiz.in